contents
Language Access Services
Forms
Documents
Press Room
Regulations
Public Input
State Land
Maps/GIS
FAQ's
About the Park
About the Agency
Contact Us
Access to Records
Webcasting
"Generations of New Yorkers have made a commitment and have said this: tread lightly here, and make sure we place sensible limits on the recent development. And that's what's happened. Here we see good stewardship in action. The Adirondack Park is among the first protected wilderness areas in our country. Yet, this land is also home to many - a place to work, a sanctuary for visitors who come here to appreciate the peace and beauty they can find here."
-- President Bush, Earth Day, April 22, 2002, Whiteface Mountain, NY
Addressing the Needs of Property Owners
The Adirondack Park Agency regulates development on private land in the Adirondack Park. Before you develop property, you may need a permit from the APA. For more information, please see the links below.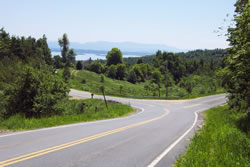 The Big Picture:
About the Park
About the Adirondack Park Agency

Understanding Land Use Area Classification

Understanding Critical Environmental Areas

Shorelines, Rivers and Trees

The Permit Process

Project Permit Checklist

Communicating with the Agency - help on who to talk to and what information to have ready.
Fast Facts
The following information, forms and applications will help you with issues related to property ownership. For more complete information, please call (518) 891-4050.
Agency Advice and Services
Frequently Asked Questions
Citizens' Guide -- (pdf 370kb)
Jurisdictional Inquiry Form -- (updated 3/28/2013 pdf 51kb)
Minor Project Permit Application -- (pdf 181kb)
Minor Project Permit Applicant's Handbook
Adirondack Park Land Use and Development Plan Map and State Land Map
Do you need a permit? See the permit checklist in the Citizen's Guide or fill out a jurisdictional inquiry form.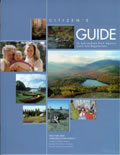 As with any development project in New York State, more than one permit may be required for your proposed activity. more...
Please check with other state agencies and your local town or village office about other regulations that may apply to your project.
NYS Dept. Environmental Conservation

NYS Dept. Of Transportation

NYS Dept. Of Health