Adirondack Park Agency Members and Designees
The Agency Board consists of eight members selected by the Governor; the other three members are the Secretary of State, Commissioner of Environmental Conservation, and Commissioner of the Department of Economic Development. The Agency Board acts on Park policy issues and permit applications during Agency meetings, which are held monthly and open to the public. Currently, the Commissioners are:
Board Member
Seat
County
Term Expires
Mr. Chad Dawson
Out of Park
Onondaga
6/30/20
Mr. John Ernst
Out of Park
New York
6/30/17
Mr. Arthur Lussi
In Park
Essex
6/30/17
Mr. William Thomas
In Park
Warren
6/30/18
Mr. Daniel Wilt
In Park
Hamilton
6/30/19
Department of State Designees: Lynne Mahoney
Department of Environmental Conservation Designees: Bob Stegemann
Department. of Economic Development Designee: Bradley Austin
Agency Member Bios
Backgrounds of the current commissioners appointed by the Governor.
Dr. Chad P. Dawson is a Professor Emeritus of Recreation Resources Management and former Chair of the Department of Forest and Natural Resources Management at the State University of New York College of Environmental Science and Forest in Syracuse, NY.  His primary focus for the last 25 years has been on visitor experiences and visitor use management on Forest Preserve lands in the Adirondack Park as well as on federal lands managed for wilderness.  Dr. Dawson has collaborated extensively with the NYS Dept. of Environmental Conservation to conduct research in support of the unit management planning process. Dr. Dawson is editor of the International Journal of Wilderness, co-author of wilderness management and resource management textbooks and publications on ecotourism.  He is a board member for the Wilderness Stewardship Certificate Program and The WILD Foundation.
He earned a Ph.D in Resource Management and Policy from the College of Environmental Science and Forestry, State University of New York in 1983.  He received a M.P.S in Resource Policy and Planning in 1973 from Cornell University and a B.S for Conservation and Resource Planning from the University of Michigan in 1970.
Dr. Dawson resides in Lafayette, NY with his wife Carol.  Dr. Dawson's term to the APA Board commenced July 2016.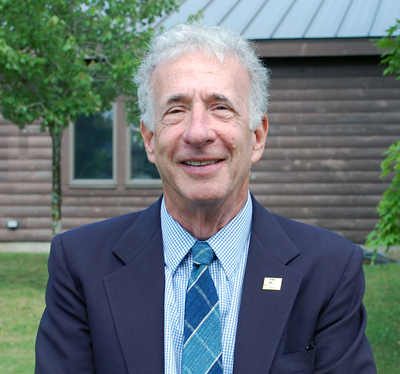 John Lyman Ernst is chairman and past president of a private investment firm in New York City.  He and his wife, Margot, are owners of Elk Lake Lodge in North Hudson, Essex County.  His family has spent summers in North Hudson since his grandfather camped at Clear Pond in 1907.  Elk Lake Lodge, in 1963, was the donor of the first conservation easement in New York State.  The easement protected the shoreline of Elk Lake.  In 2012, easements donated to the State protected the remainder of the property.  They included public access to the Dix Mountain and Marcy Mountain trails, continued operation of the Lodge to serve tourists and envisioned certified timber operation in the winter.
A graduate of Harvard College, Mr. Ernst has been involved with Adirondack organizations for over 35 years.  He is past chair of the Adirondack Council and a past president of the Adirondack Landowners Association.  He served on the boards of the Adirondack Nature Conservancy and the Adirondack Land Trust, the Adirondack Center for Writing, the Adirondack Lakes Survey Corporation, the Open Space Institute, and the New York State Tourism Advisory Council.  He is Treasure and member of the Executive Council of North Country Public Radio.  He has served on the boards of the New York League of Conservation Voters and the New York league of Conservation Voters Education Fund.  Currently, Mr. Ernst is Chairman of the Adirondack Foundation.
An interest in Native Americans led to board service on the National Museum of the American Indian and a co-chair role at the National Museum of the American Indian-NY, Smithsonian Institution.  He has also served on the Board of Managers of the School for Advanced Research on the Human Experience in Santa Fe, New Mexico.
Mr. Ernst's term to the APA Board commenced July 2016.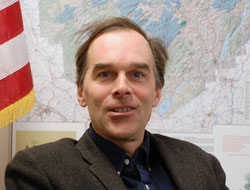 Arthur Lussi was appointed to the Agency in June 2006. Mr. Lussi hails from Lake Placid where he received a well-rounded education at the Northwood School. He attended Dartmouth College graduating with a degree in English. While at Dartmouth, Lussi was very active on the Tennis and Ski teams. Highlights include All-East, Captain and Dartmouth Carnival Championship honors. Mr. Lussi went onto Syracuse University to study Law. While at Syracuse, he participated in the World University Games in Jasna, Czechoslovakia and was named Alpine Captain in 1987. Lussi joined the New York State Bar in 1989 and the District of Columbia Bar in 1990.
Mr. Lussi spent time coaching ski racing in Vail, Colorado returning in 1991 to help his family manage and operate the then Holiday Inn now Crowne Plaza Hotel. He encouraged his family to purchase the Lake Placid Club in 1996 and managed the restoration of 15 historic cottages. Lussi worked on the Village of Lake Placid's Comprehensive Plan in the mid 1990's. He has coached ski racing for the New York Ski Education Foundation since 1991 serving as Chairman for the past 5 years. Art loves the Adirondacks, is a 46er, and appreciates the balance between economic development and conservation. His grandfather, Art Draper, demonstrated thoughtful balance by building ski areas in economically depressed areas in the 1950's and 60's while serving as a New York State Conservation Officer/Forest Ranger.
Mr. Lussi serves on the Adirondack Park Agency Board as the Essex County representative and believes that continued investment in the Park is the best way for the Agency to achieve its mandate. Lussi resides in Lake Placid with his wife Martina, daughters Danielle, Nina, and son Miles.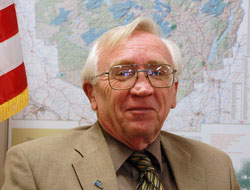 William H. Thomas was appointed to the Agency in December 2006. After graduating from Pottersville Central School, Mr. Thomas received an associate's degree in business administration from Adirondack Community College in its first graduating class of 1963. He went to work at Montgomery's Department Store in Pottersville after graduation then was employed at the State Bank of Albany. In 1968, Mr. Thomas was employed at NL Industries in Newcomb for 21 years before the plant closed in 1989. In 1990, Mr. Thomas was elected Supervisor of the Town of Johnsburg, a post he will continue to hold until his retirement on December 31, 2007.
He has served as the Warren County Budget Officer from 1996-2000, then in 2001, was elected by his fellow supervisors as Chairman of the Warren County Board of Supervisors, a position he will also hold until his retirement. Mr. Thomas spent six years in the Army Reserves, 25 years as a member of the North Creek Volunteer Rescue Squad (including eight years as Captain and 18 years as an Emergency Medical Technician. Mr. Thomas has also been a member of the North Creek Volunteer Fire Company since 1970, and also serves as Secretary-Treasurer on the Board of Commissioners. Mr. Thomas has also served on the Johnsburg Central School Board from 1983-1989, as Johnsburg Town Justice from 1986-1989, a as a member of the Adirondack Tri-County Home Board of Directors form 1984-1992.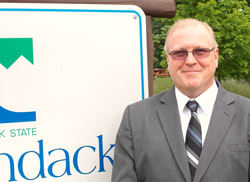 Daniel Wilt was appointed to the Agency in June 2013. Dan is Supervisor of the Town of Lake Pleasant and Secretary of the Lake Pleasant-Sacandaga Association, an organization formed in 1953 to protect the quality of our lakes. Since 1978, Mr. Wilt has served as President of Wilt Industries, Inc. in the Town of Lake Pleasant, Hamilton County. Wilt Industries manufactures state of the art equipment for the semiconductor, glass, fiber optics, scientific glassblowing, chemistry, environmental and ceramic industries.
Dan served on the Town of Arietta's Zoning Board of Appeals from 1984 – 2013. He is a past member and President of the Piseco Common School District, served as an Emergency Medical Technician for the Piseco Ambulance Squad and is a current member of the Speculator area Lions Club. Mr. Wilt served as Director of the Northeast Section of the American Scientific Glassblowers Society and was Symposium Chairman for the 2004 American Scientific Glassblowers Society Symposium. He also served as National Secretary of the American Scientific Glassblowers Society from as 2006 – 2009.
Mr. Wilt is a North Country Economic Development Council member and firmly believes that with proper planning and implementation the APA can maintain and preserve the unique natural resources of the Adirondacks and promote economic growth and stability for Park communities. Among his various hobbies, including fishing, hunting, boating, and golf, Dan is also a pilot. Mr. Wilt resides in Lake Pleasant, NY with his wife Kendal.
Agency Divisions, Units and Teams