Adirondack Park Agency Board Members and Designees
The Agency Board consists of eight members appointed by the Governor; the other three members are the Secretary of State, Commissioner of Environmental Conservation, and Commissioner of the Department of Economic Development. The Agency Board acts on Park policy issues and permit applications during Agency meetings, which are held monthly and open to the public.
Current Board Members are:
Board Member
Seat
County
Term Expires
Chair John Ernst
Out of Park
New York
6/30/25
Arthur Lussi
In Park
Essex
6/30/25
Daniel Wilt
In Park
Hamilton
6/30/23
Zoë Smith
In Park
Franklin
6/30/24
Mark Hall
In Park
St. Lawrence
6/30/22
Kenneth Lynch
Out of Park
Onondaga
6/30/22
Benita Law-Diao
Out of Park
Albany
6/30/24
Department of State Designee: Kisha Santiago
Department of Environmental Conservation Designee: Joe Zalewski
Department. of Economic Development Designee: Bradley Austin
Agency Board Member Bios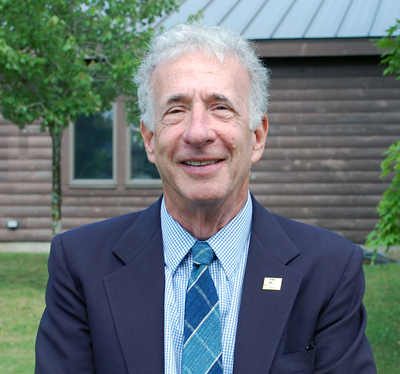 John Lyman Ernst Governor Hochul designated Mr. Ernst Chair of the Agency Board in October 2021. John and his wife, Margot, own Elk Lake Lodge in North Hudson, Essex County.  His family has spent vacations in North Hudson since his grandfather camped at Clear Pond in 1905.  In 1963, Elk Lake Lodge donated the first conservation easement in New York State.  The easement protected the shoreline of Elk Lake.  Easements donated to the State in 2012 protected the remainder of the property and included public access to the Dix Mountain and Marcy Mountain state trails.
Mr. Ernst has been involved with Adirondack organizations for 40 years. He is past chair of the Adirondack Council and the Adirondack Foundation as well a past president of the Adirondack Landowners Association. He has served on the boards of the Adirondack Nature Conservancy, the Adirondack Land Trust, the Adirondack Center for Writing, the Adirondack Lakes Survey Corporation, and the New York State Tourism Advisory Council. He was a past member of the Executive Council of North Country Public Radio and has served on the boards of the New York League of Conservation Voters and the New York League of Conservation Voters Education Fund. He currently serves on the board of the Open Space Institute. John Ernst is also chair and president of a private investment firm in New York City. 
An interest in Native Americans led to board service on the National Museum of the American Indian and a co-chair role at the National Museum of the American Indian-NY, Smithsonian Institution.  He has also served on the Board of Managers of the School for Advanced Research on the Human Experience in Santa Fe, New Mexico. John Ernst resides in New York City and the Town of North Hudson with his wife Margot. He is a Harvard graduate.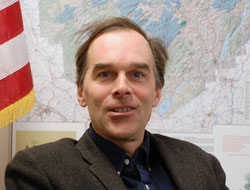 Arthur Lussi was appointed to the Agency in June 2006. Lussi hails from Lake Placid and attended the Northwood School where he was Cum Laude in Earth Science, Biology, Chemistry and Physics. He graduated from Dartmouth College where he focused on energy and the environment. Lussi authored academic research papers on Wood as a Fuel Source and the Geologic History of the Adirondack Mountain.
He studied Environmental and Zoning Law at Syracuse University and joined the New York State Bar in 1989 and the District of Columbia Bar in 1990. Lussi worked on the Village of Lake Placid's Comprehensive Plan during the 1990s. He encouraged his family to purchase the Lake Placid Club in 1996 and managed the restoration of 15 historic cottages. For seven years he organized an annual bird count on this property for Audubon International.   
Arthur Lussi is an Adirondack 46er with international mountaineering experience. He has explored mountain ranges across Scandinavia, Europe, Asia, and North America. Lussi credits his grandfather, Art Draper, who served as a New York State Conservation Officer/Forest Ranger with instilling in him a strong sense of balance for sustainable development and environmental conservation.
Arthur Lussi resides in Lake Placid with his wife Martina, daughters Danielle, Nina, and son Miles. His family feels privileged to share a property boundary with the Saranac Lake Wild Forest. They are often visited by iconic Adirondack fauna such as eastern coyotes, red fox, otters, whitetail deer as well as a diverse array of birds and pollinators. The Lussi family maintains a family farm with two work force housing residences. The farm includes horses, chickens and vegetable and flower gardens. Lussi is also a board member of the New York Ski Educational Foundation and the Olympic Regional Development Authority.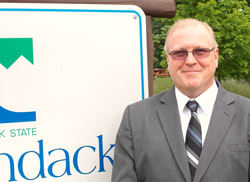 Daniel Wilt is Secretary of the Lake Pleasant-Sacandaga Association, an organization formed in 1953 to protect water quality. Since 1978, Mr. Wilt has served as President of Wilt Industries, Inc. which is located in the Town of Lake Pleasant, Hamilton County. Wilt Industries manufactures state of the art equipment for the semiconductor, glass, fiber optics, scientific glassblowing, chemistry, environmental and ceramic industries.
Mr. Wilt served as Supervisor of the Town of Lake Pleasant and on the Town of Arietta's Zoning Board of Appeals. He is a past member and President of the Piseco Common School District, served as an Emergency Medical Technician for the Piseco Ambulance Squad and is a current member of the Speculator area Lions Club. Mr. Wilt served as Director of the Northeast Section of the American Scientific Glassblowers Society and was Symposium Chairman for the 2004 American Scientific Glassblowers Society Symposium. He also served as National Secretary of the American Scientific Glassblowers Society from as 2006 – 2009.
Mr. Wilt is a North Country Economic Development Council member. He firmly believes that with proper planning and implementation the APA can preserve the unique natural resources of the Adirondacks and promote sustainable economic development for Park communities. Among his various hobbies, including fishing, hunting, boating, and golf. Mr. Wilt is also a pilot. Daniel Wilt resides in Lake Pleasant, NY with his wife Kendal.
Zoë Smith is an experienced conservation professional with expertise in managing community-based research initiatives and building partnerships to advance conservation in the Adirondack Park. Presently, Ms. Smith is the Deputy Director at the Paul Smith's College Adirondack Watershed Institute. Her responsibilities include increasing the Institute's capacity to protect natural resources and expanding programs to benefit the public, students and partner organizations.
Ms. Smith has worked in the Adirondacks for more than 20 years starting with the Student Conservation Association's Americorps Program in Long Lake as well as the Adirondack Mountain Club. She was the Adirondack Program Director for the Wildlife Conservation Society from 2005 - 2018. She coordinated WCS's scientific and community programs to advance conservation in the Adirondack region and the Northeastern United States. Ms. Smith was an early contributor to numerous regional initiatives including the Northern Forest Canoe Trail, the Staying Connected Initiative, and several regional and community smart growth projects. She developed and managed Cycle Adirondacks and is a founding member and part of the Adirondack Common Ground Alliance Core Team. Zoë Smith has been instrumental in convening stakeholder groups to address shared goals such as human and wildlife coexistence, recreation management, private land policy, and sustainable economic growth.
Ms. Smith is an appointed member to the New York State Open Space Committee and currently serves as a co-director for the Adirondack Lakes Alliance. She was recognized as part of the WCS Program Team as the Adirondack Council's Conservationist of the Year in 2007, received the Eleanor R. Brown ADK Communication Award in 2008 for her efforts on the Adirondack High Peaks black bear conservation efforts, and recently received the Howard Zahniser Adirondack Award for her contributions to WCS's leadership in science, education and community outreach.
Zoë Smith resides in the Village of Saranac Lake with her family. She earned a Bachelor of Arts degree from SUNY Fredonia in Natural Resource Economics.
Mark Hall is a long-serving public servant who has demonstrated a sincere and genuine interest to improve the quality of life for Adirondack Park residents, businesses and visitors while maintaining strong protection for the environment. Mr. Hall is presently the Water Superintendent for the Town of Fine in St. Lawrence County. He is responsible for the safe and efficient operation of the potable water filtration and distribution system for the Star Lake Water District. The American Water Works Association awarded "2019 Project of the Year" to an 8.4-million-dollar water system infrastructure improvement project which Mr. Hall managed for the Town.
Mr. Hall was elected to the Town of Fine Town Board in 2002 and served as Town Supervisor from 2007 - 2015. During his tenure he spearheaded efforts with the St Lawrence County IDA and the Clifton-Fine Economic Development Corporation to remove hazardous waste and industrial blight at the former J&L Iron Ore facility. He participated on the St. Lawrence County IDA effort to rehabilitate rail infrastructure from Carthage to industrial properties including J&L and the former Newton Falls paper mill. In addition, he helped to improve telecommunication and broadband coverage, secure Waterfront Revitalization and Smart Growth grants, as well as upgrade the Town's GIS capabilities.
Mark Hall was also a successful business owner. He operated Adirondack Tank Services from 1993 – 2007. His focus was on removal of fuel storage tanks and oil spill remediation.
Mr. Hall has served on the St. Lawrence County IDA Board since 2010, was an Adirondack Park Local Government Review Board member, served as Executive Director for the Adirondack Association of Towns and Villages in 2018, and on its Executive Committee from 2007 – 2015. He was a Clifton-Fine Hospital Board Member from 2007-2015.
Mark Hall resides in Star Lake. He graduated from the Clifton-Fine Central School.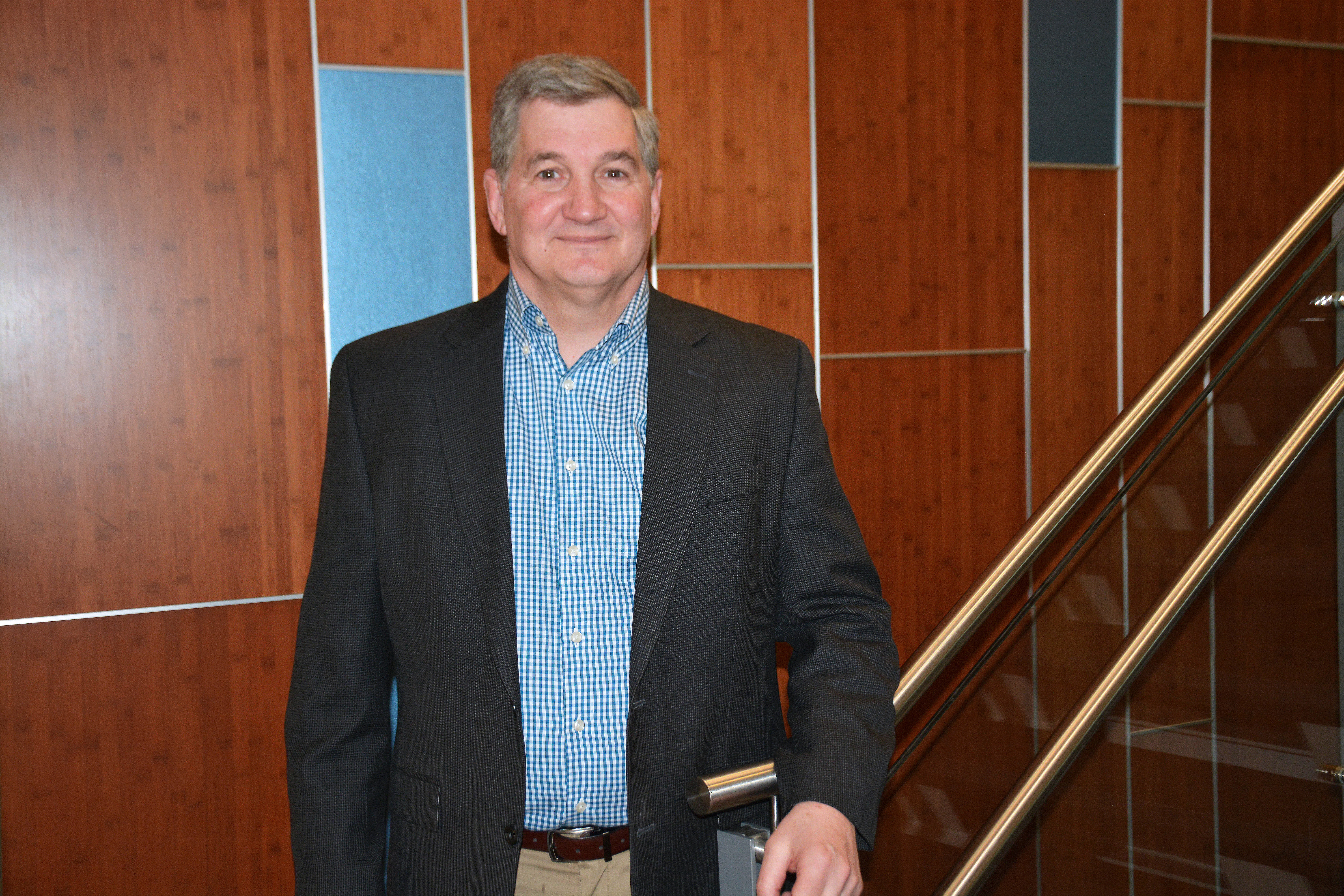 Kenneth Lynch is Director of Strategic Growth Initiatives for Ramboll (formerly O'Brien & Gere). He is responsible for developing and executing strategy for some of the nation's most complex environmental and natural resource programs. This includes climate change and resiliency, brownfield redevelopment, water quality improvements, and renewable energy project development.
Previously, Mr. Lynch served as Executive Deputy Commissioner for the New York State Department of Environmental Conservation. He oversaw all departmental operations on behalf of the Commissioner including policy, budget, and regional oversight. Mr. Lynch supervised major statewide environmental and natural resource projects including state land management, water quality issues including emerging contaminants, and major environmental remediation projects. He was also involved in climate change projects including renewable energy. He managed flood and resiliency projects, public access and public campground development, and the Department's response to major statewide emergencies including storm events, fires and significant spills.
Prior to becoming Executive Deputy Commissioner, he served as NYSDEC's Region 7 Director for over 20 years and oversaw the remediation and restoration of Onondaga Lake.
Preceeding his state service, Mr. Lynch gained valuable environmental law experience managing a general practice which focused on land use, environmental, real estate, and business law. He has extensive work on SEQR procedures and preparation of environmental impact statements.
Kenneth Lynch resides in the Town of Elbridge in Onondaga County. He earned a Bachelor of Arts degree in Economics and Political Science from Yale University and a Juris Doctorate from Syracuse University College of Law. Mr. Lynch was admitted to the New York Bar in 1989. Mr. Lynch and his family enjoy spending time at their family camp in the Western Adirondacks, built in 1950 by his father and grandfather.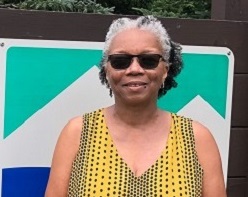 Benita Law-Diao was appointed to the Agency in May 2022.  Ms. Law-Diao is a NYS Licensed Public Health Nutritionist/Dietitian. She served 32 years with the NYS Department of Health. During her career she was a Public Health Nutritionist, Contract Manager, and Program Research Specialist. She also worked part time for the US Food and Drug Administration as a commissioned officer for the Center for Tobacco Products, and as a Food and Nutrition Services Contractor Store Reviewer.
Throughout her life Ms. Law-Diao has held a strong passion for the environment and sustainable living. For five consecutive years, she and her co-workers rode bicycles across New York State to market the re-opening of the Erie Canal and increase public awareness of this world class recreational asset. As a past President of the Hudson-Mohawk Council and a National Board Member of Hostelling International USA, she led efforts to encourage more people of color to participate in travel and recreation. Most recently, Ms. Law-Diao worked as a Community Liaison for the Patroon Creek Greenway Feasibility Study and served as the Focus Group Coordinator for the Youth Abolitionist Leadership Institute of the Underground Railroad Education Center.
Ms. Law-Diao is the Outdoor Afro Leader for Albany and Upstate New York. She advises Eagle Island Camp in Saranac Lake. She is also a member of the Albany Riverfront Collaborative and works to forge robust civic partnerships necessary to nurture a river-connected and sustaining community with a vibrant and interdependent economy, culture and landscape. As a Cornell Cooperative Extension Albany County Master Gardener, she works with the community on a variety of sustainable agriculture and beautification projects.
Ms. Law-Diao currently serves on five Boards: Cornell Cooperative Extension of Albany County, the Adirondack Experience Museum, the Adirondack Mountain Club, the Adirondack Center for Loon Conservation and John Brown Lives!
APA Board Member Expenditures
Board Member
County
Expenses 2022/23
Expenses 2023/24
Expenses 2024/25
John Ernst
New York
994.54
212.14
Arthur Lussi
Essex
0.00
0.00
Daniel Wilt
Hamilton
1386.76
943.85
Zoë Smith
Franklin
0.00
83.65
Mark Hall
St. Lawrence
973.36
561.17
Kenneth Lynch
Onondaga
0.00
817.44
Benita Law-Diao
Albany
368.04
558.63
Agency Divisions, Units and Teams