Flyers
Information regarding Agency regulations:
Information on a variety of Adirondack topics:
Agencies Requiring Permits in the Adirondack Park -- lists addresses and phone numbers along with some of the activities requiring permits from various agencies having jurisdiction in the Adirondack Park.
Caring for our Rivers & Roads -- A Homeowner's Guide to Erosion Control in the Adirondack Park -- This booklet is intended to serve as a guide to the Park's residents and homeowners on what they can do to protect their property and help insure our rivers and roads are cared for properly. (pdf 2Mb)
Caring for Your Septic System -- a septic system must be properly maintained to protect your health, property value, water resources and provide many years of trouble-free service. This information flyer is designed to help you do that by answering some commonly asked questions.
Save that lake! -- What you can do to preserve water quality.
Regional flyers produced with assistance from the APA:
Au Sable River Watershed -- A Traveler's Guide to River and Scenic Byway Resources. Includes a detailed map and sampler of annual events. (pdf 2.2Mb)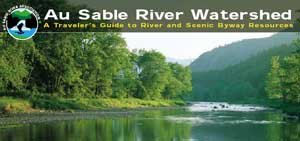 Northwest Foothills - A visitor's guide to the New York State Route 3 Olympic Trail Scenic Byway (pdf 1MB)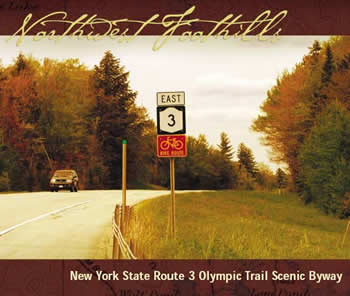 Wilmington Ausable Region - A Visitor's Guide -- This guide was designed to highlight natural attractions and outdoor recreation opportunities that exist along the Wilmington-Ausable stretch of the NYS Olympic Trail Scenic Byway. (pdf 750kb)